Pop up display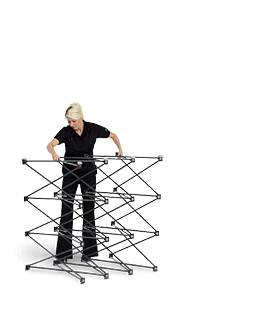 At Marel Media, your number one Pop up display shop in Nigeria, we like provide high quality, effective exhibition stands, and our range of pop up display stands are no exception.
Pop up display banners are a terrific choice for marketing your company's image, products and services. They get their name after the display's frame, which pops up in moments, ready to accept fabric or graphic panels. As you can imagine, this makes for very simple, speedy setup of your trade show booth. At Marel Media, we offer pop-up displays that come in many shapes and sizes, from table-top pop up displays right through to twenty foot display stands and even larger displays.
Because of their versatility, there is a pop up display for every exhibition or trade show occasion, no matter how large or small your exhibition space is.
Other Featured Banner Stands